Virgil Abloh's "Figures of Speech" is officially on view at the Brooklyn Museum, and to define its distinguishability is to look into the challenges behind its creation. The show's most distinct elements include Braun's 'Wandanlage' hi-fi audio wall unit, a fully-built house, a merch collection, and miscellaneous items like sneakers and bags displayed openly on tables. All in all, "Figures of Speech" proves to not follow any of "the rules" of a traditional exhibit – and rightly so.
Guest curator for the exhibition, Antwaun Sargent, explains it was all by design. From its planning taking place predominantly on WhatsApp to its execution logistics on how to nail dozen of sneakers down onto a table, the show reflects Abloh's inclination to create differently, despite its minimalist layout. Sargent adds, "the simplicity is deceptive in that a lot of its elements took a lot more planning than I even thought about."
The same could be said about much of Abloh's work. The exhibit specifically showcases pieces from the artist's brand Pyrex, which predominantly includes essential wear with the graphic "PYREX 23." A mix of effortless intentionality and undeniable style creates a sense of familiarity and comfort, so much so that while walking through the exhibit, I heard visitors say things like, "Do you think I can try this clothing on?" When I later asked a Brooklyn Museum docent if we could touch pieces from the show they responded, "No, but Virgil would have loved to see people try anyway, and see what they could get away with."
We caught up with Sargent to get more behind-the-scenes insight into the making of "Figures of Speech," and what it was like to plan the exhibition with Abloh before his passing.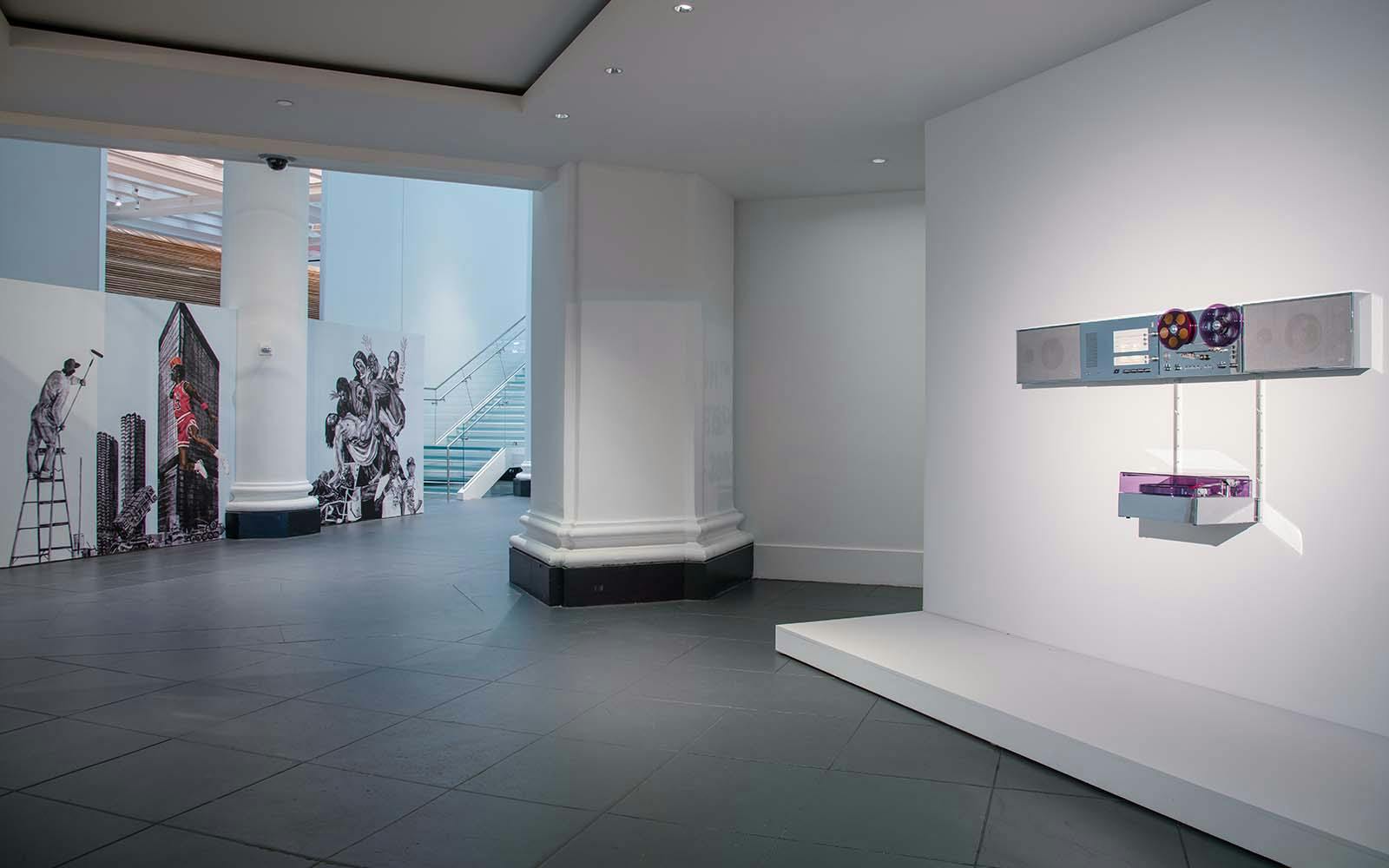 How has curating this exhibition been unlike any other thing that you've done?
Every exhibition is unique in its challenges and in its successes. I think what was so unique about this exhibition, or what's unique about any exhibition, is the artist you're working with. My experience with Virgil being a singular artist who moved at the speed of light was a unique sort of thing. He was always constantly in communication. So I could ask him anything at any time of night and I would get a response, but it was hard to pin down that pace.
It was one of the things that I had to adjust to. I was not a WhatsApp person before I met Virgil, and that's the only way he communicated really. He would even draw on WhatsApp. I think that allowed him to move seamlessly through life. We were literally curating this exhibition on WhatsApp.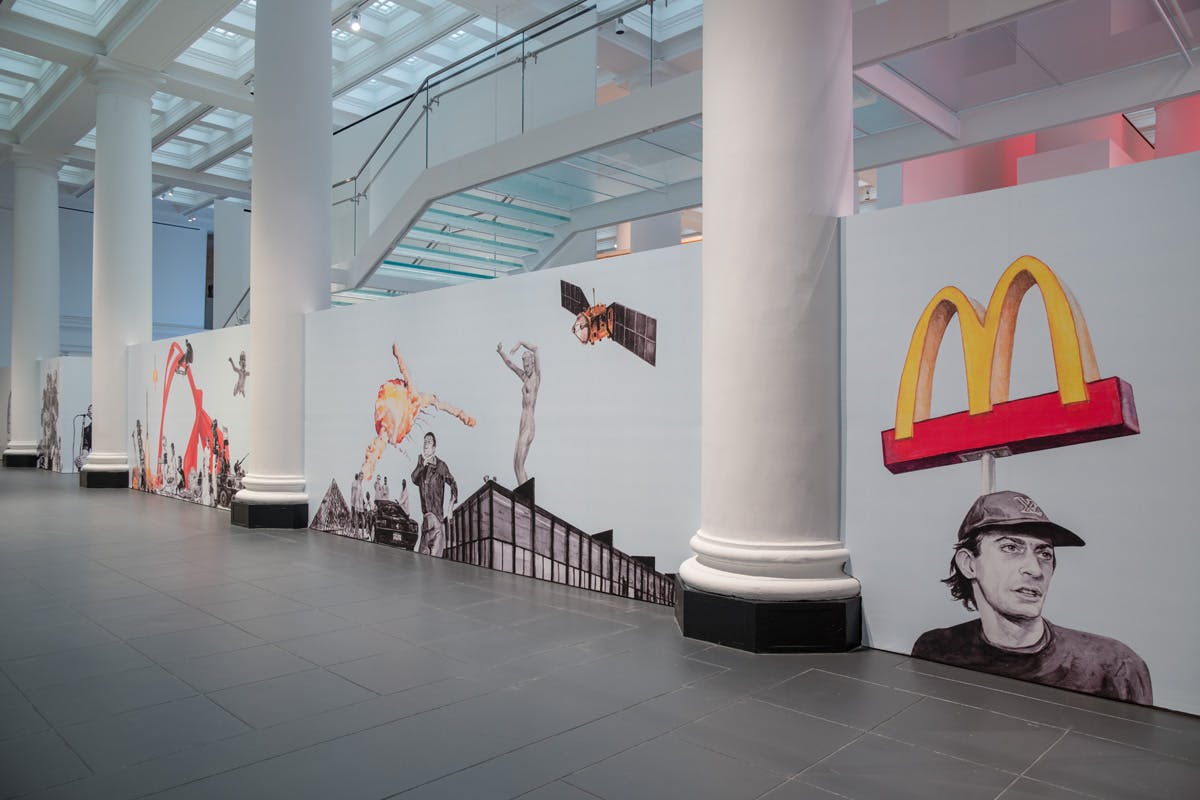 What do you think young designers can take away from this exhibition?
I think they can take away the amount of care that [Virgil] applied to everything that he did. What was important to him was also the act of getting the idea out. It wasn't about being perfect. It wasn't about it being high or low or this or that. It was about putting an idea out into the world. That idea may affect somebody or inspire something else, but you have to get it out first. I think a lot of artists are scared to get their ideas out there. If you go from one idea to the next, everything can diverge, but he always got the shots off. If more people just did that, we would be a different place culturally.
What does this exhibit mean to you on a personal level?
Spending so much time with any artist allows you to step into the realities from which they're creating. As a curator, as a writer, and as a person who works at a gallery, I'm always trying to transfer that knowledge of success so you don't have to reinvent a wheel and you can efficiently put your own spin on it.
Thinking alongside Virgil allowed me to gain some of his principles that I can take on to the next show. And I think that allows for a lot of creativity and community. It doesn't mean you need to go in that direction, but it gives you something to spar with. Often when you're trying to get ideas off the ground with artists, it can feel monumental or daunting because you're like, where do we start? So it's always nice to bring that starting point or a possible starting point that might inspire the natural starting point.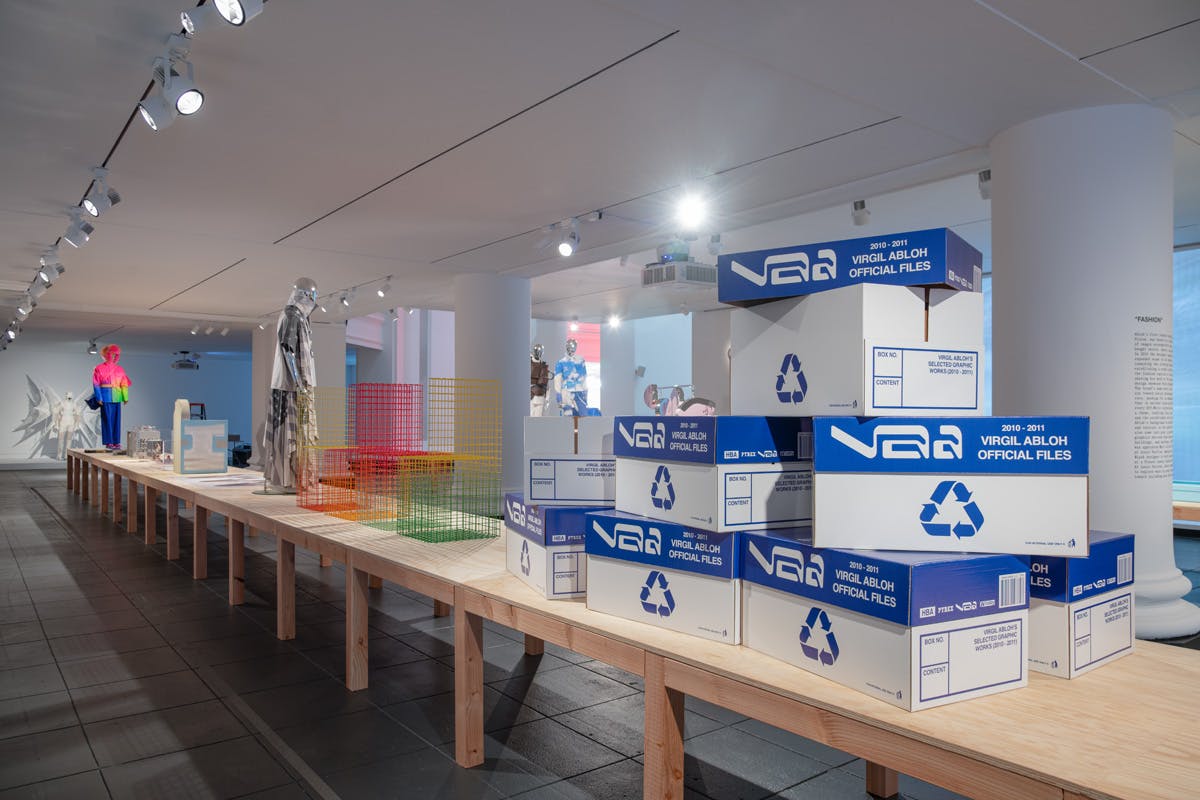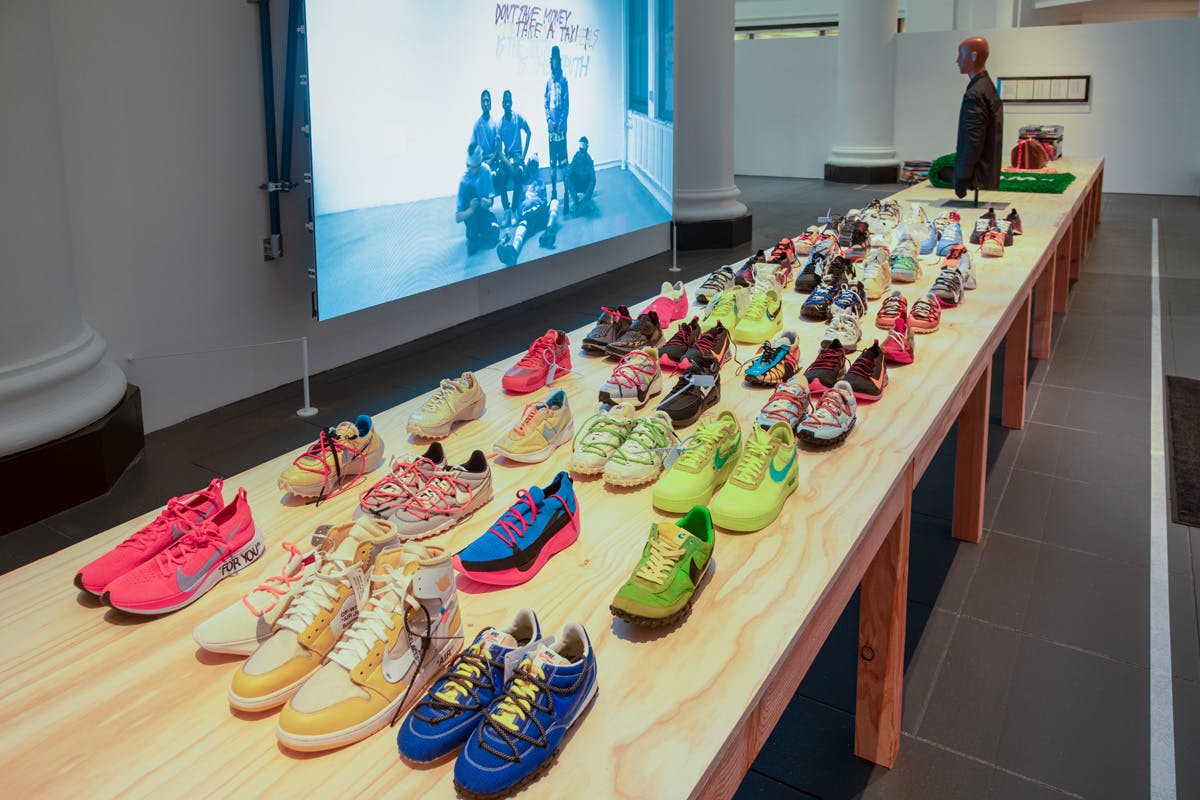 What's been your personal achievement that you're taking away from this experience?
That we got it done. I know that does not sound at all high-minded, but to do an exhibition where you build a full-scale house and you put 99% of the objects on tables or on the floor is not easy. The simplicity is deceptive in that a lot of its elements took a lot more planning than I even thought about. Like how do you tie down sneakers to a table? The details of this were just truly remarkable in the planning. And by the way, these are some of the most desired objects of a generation, you know what I mean?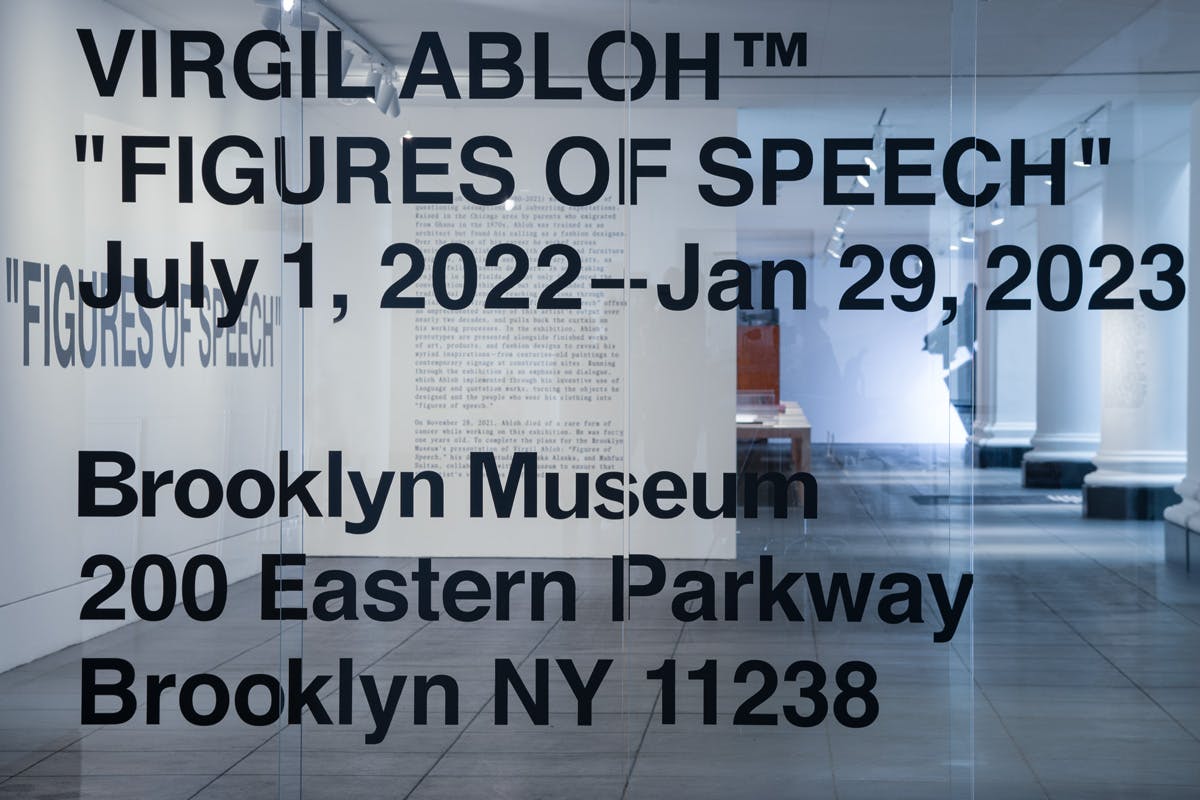 On a personal level, the fact that Virgil and I both did this together. I'm from Chicago, he's from Chicago. So just being from Chicago, knowing what it means to be a Black creative person and to make it out of that city with all the realities that are present for Black men in that town is an achievement.
Virgil would say this all the time, "Two Black kids from Chicago, who would've thought we would be in the Brooklyn Museum doing this show? We've got to go for it." It's not easy, making it out of that city, especially as young Black kids who are creative. I will forever cherish that. We didn't have the same experience, but I know what that experience is and he knows what that experience is. It makes it special for us to be in Brooklyn doing this show.