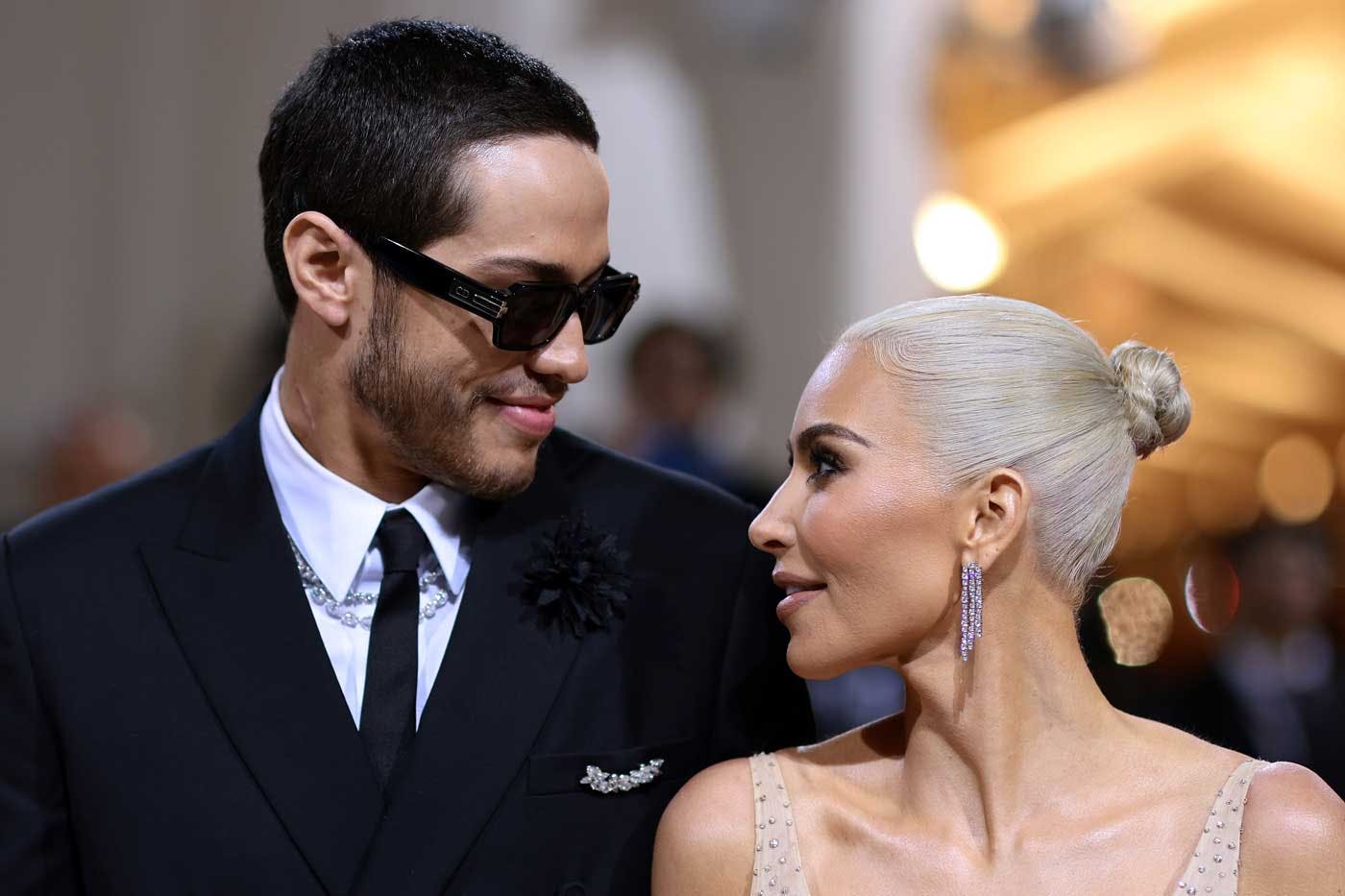 Ever since those early 2022 clashes with Kanye over his relationship with Kim Kardashian, Pete Davidson has kept pretty much to himself. Sure, he appeared at the Met Gala and dipped from SNL (and Blue Origin), but Davidson has been mostly quiet otherwise.
The social media-free comedian's preferred entrance into the limelight is a sudden burst of news prompted by a one-off appearance or some kind of spon-con stunt. Davidson's latest return to fame is both, simultaneously.
On July 11, Davidson was introduced as the face of Manscaped, a male grooming service with fairly brash ads being its claim to fame. Balls! Pubes! That's sort of the lingo you come to expect from omnipresent Manscaped ads and Davidson's sense of humor is a pretty natural fit for it..
Davidson must really believe in the company, though, as he's not just a pretty face appearing in Manscaped ads: he's now a shareholder in the company.
In a press release, Manscaped announced its four-year contract with Davidson that'll provide "more sketches, more campaigns, and many more laughs." What kind of laughs? Glad you asked!
"Because of [Davidson's] real-life love for MANSCAPED and The Lawn Mower, he just knows exactly what we stand for," Marcelo Kertész, SVP of Creative, Branding, and Product Design at MANSCAPED said in the press release. "And his delivery... well, it's pure Pete Davidson's style comedy."
Pete Davidson-Style Comedy™! Ask for it in family size.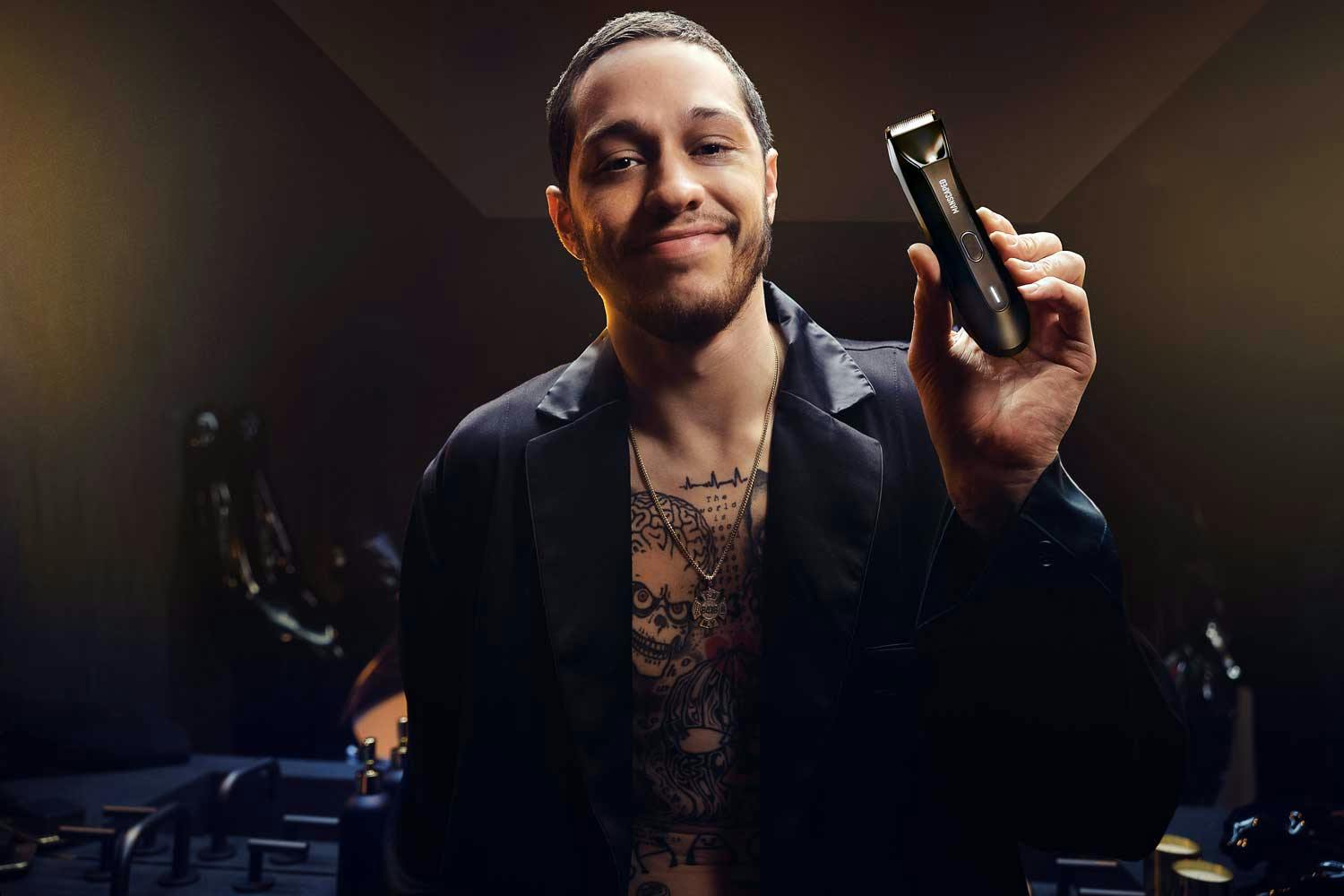 Reportedly, Manscaped is looking at building out its roster of celebrity reps, Davidson only being the first of many to come.
Davidson then smashed into the news cycle once again with his surprise appearance at the end of the trailer for The Kardashians' season 2, which also premiered on July 11.
It's Davidson's first time showing up in the reality series and it's exactly what you'd expect: Kim, newly blonde, asks Davidson if he "wants to shower with [her] really quick" and he literally drops everything he's holding to get wet with her.
A great example of Pete Davidson-Style Comedy™, brought to you by Manscaped™.
Then, Davidson's big week continued on July 12, when he appeared on Kevin Hart's talk show, Heart to Hart, for a chat rich with laughs of the Pete Davidson style.
The obvious headline, which Peacock opted for when publishing its own teaser clip, is that Davidson is looking forward to becoming a father.
"I want to have a kid," Davidson said to a Thom Browne-clad Hart. "That's like my dream."
Davidson and Hart's conversation is actually pretty sobering otherwise — they touch on the death of Davidson's father and how that shaped the comedian's personality — but that takeaway is at least a sign of how Kim & Pete's romance may develop down the road.
Though, if any new kids are added to the Kardashian clan, Kanye's liable to reignite.