The long-awaited Jordan Brand x Nina Chanel Abney collection is finally here! In April, artist Nina Chanel Abney teased her  Jordan Brand partnership, showing up court-side at the Jordan Brand Classic Girls basketball game laced up in what would become her first-ever Jordan 2 sneaker collaboration.
Jordan latest collection with Abney is a collaboration for the books, packed with cozy pieces abundant with Abney's vibrant graphics. Much like her partnerships with Mattel's UNO and Michael Dupouy's All Gone, Abney brings her familiar angular figures and lively color palette to the Jordan Brand, crafting a genuinely inclusive capsule of wearable art.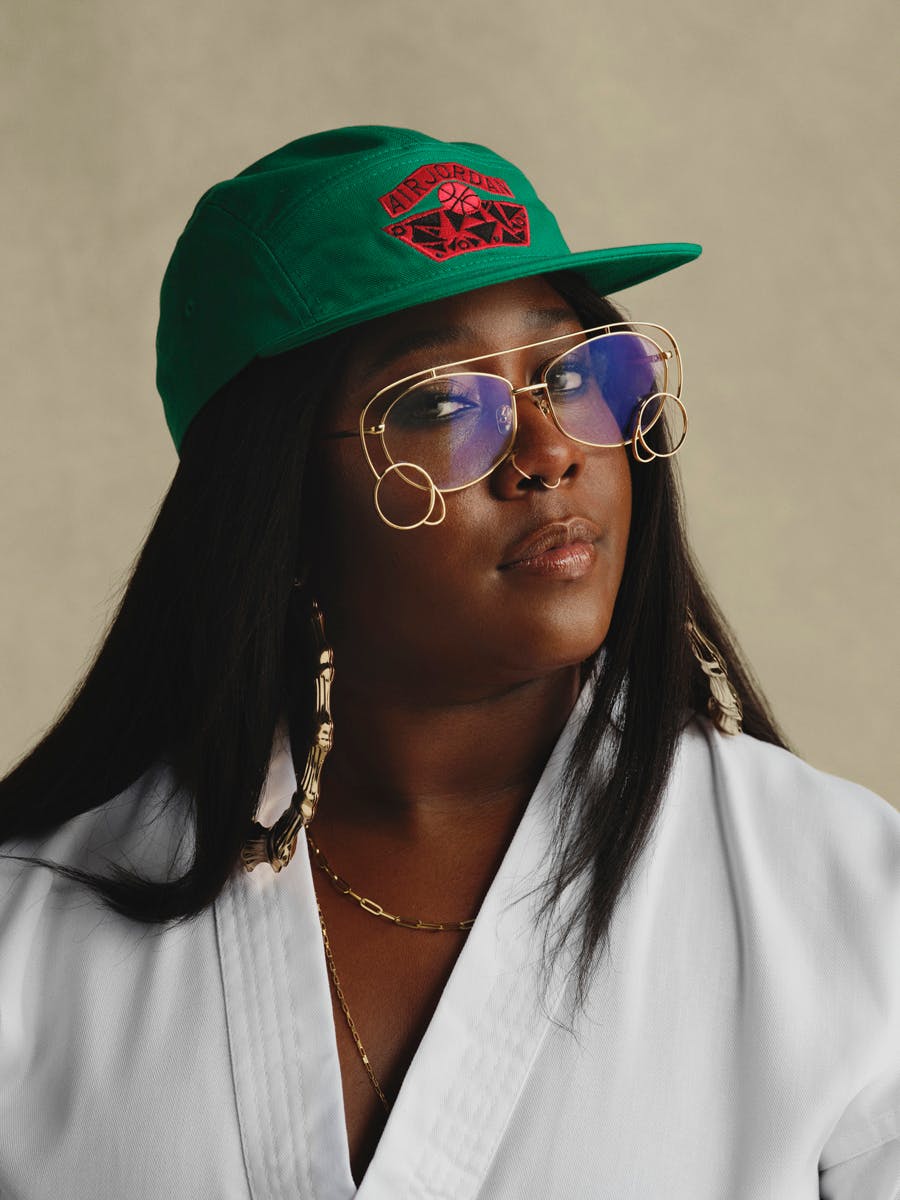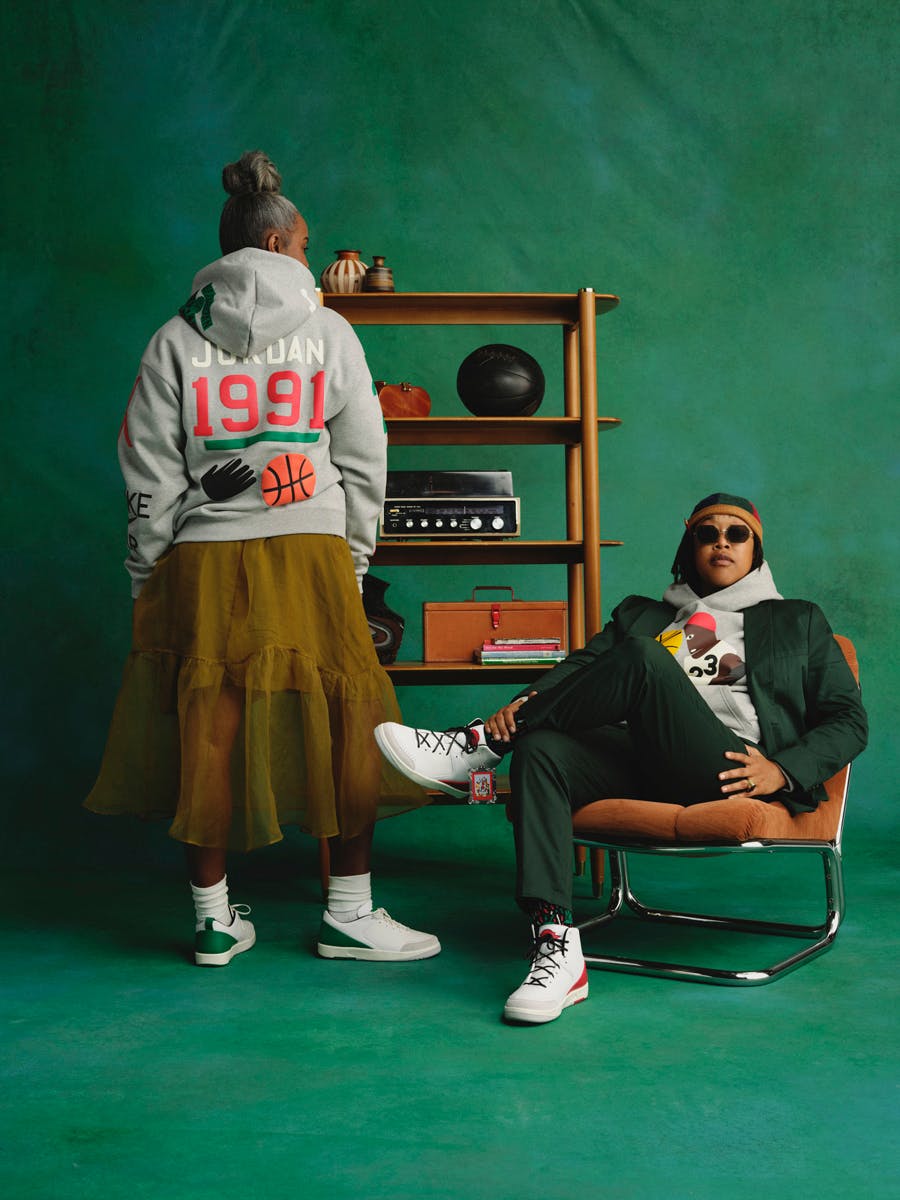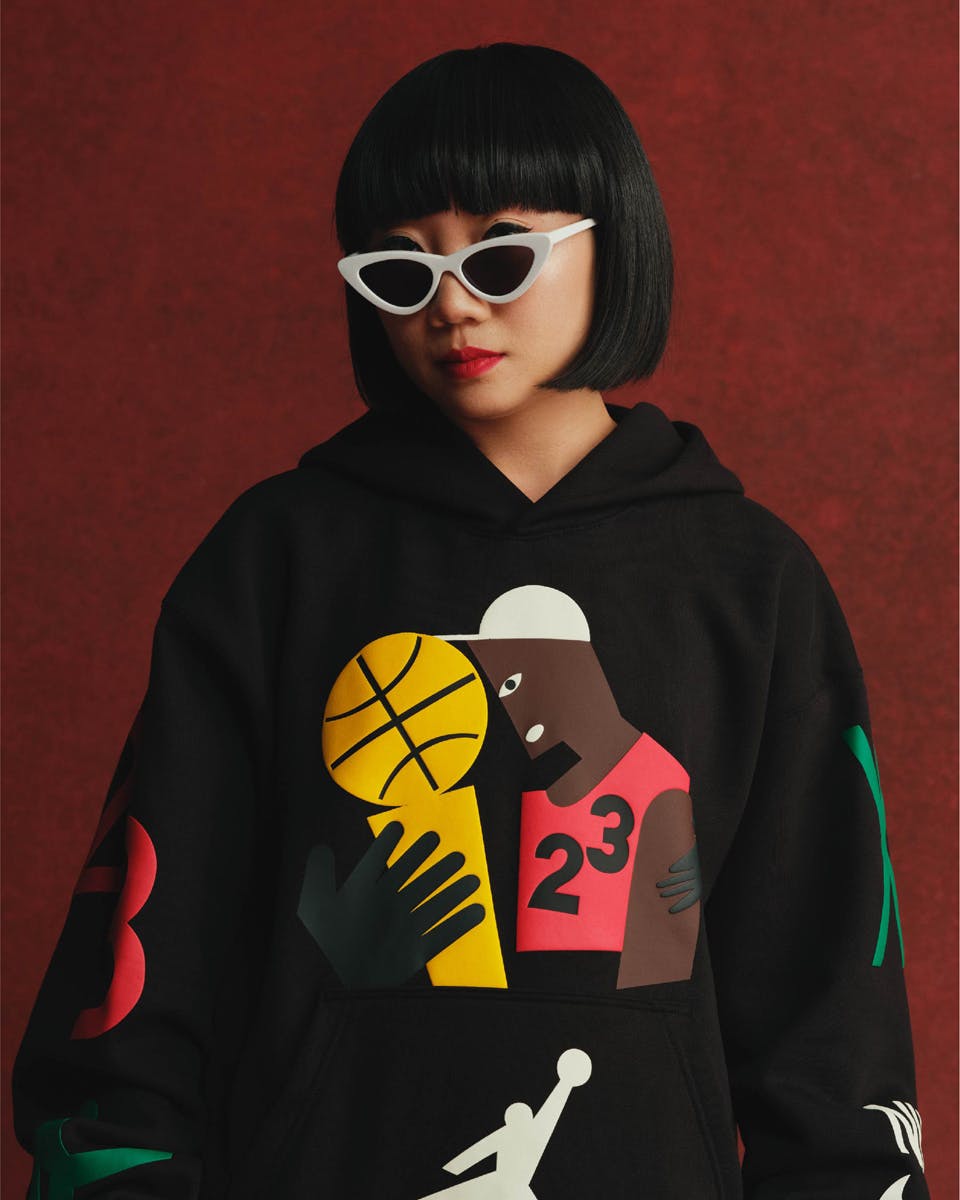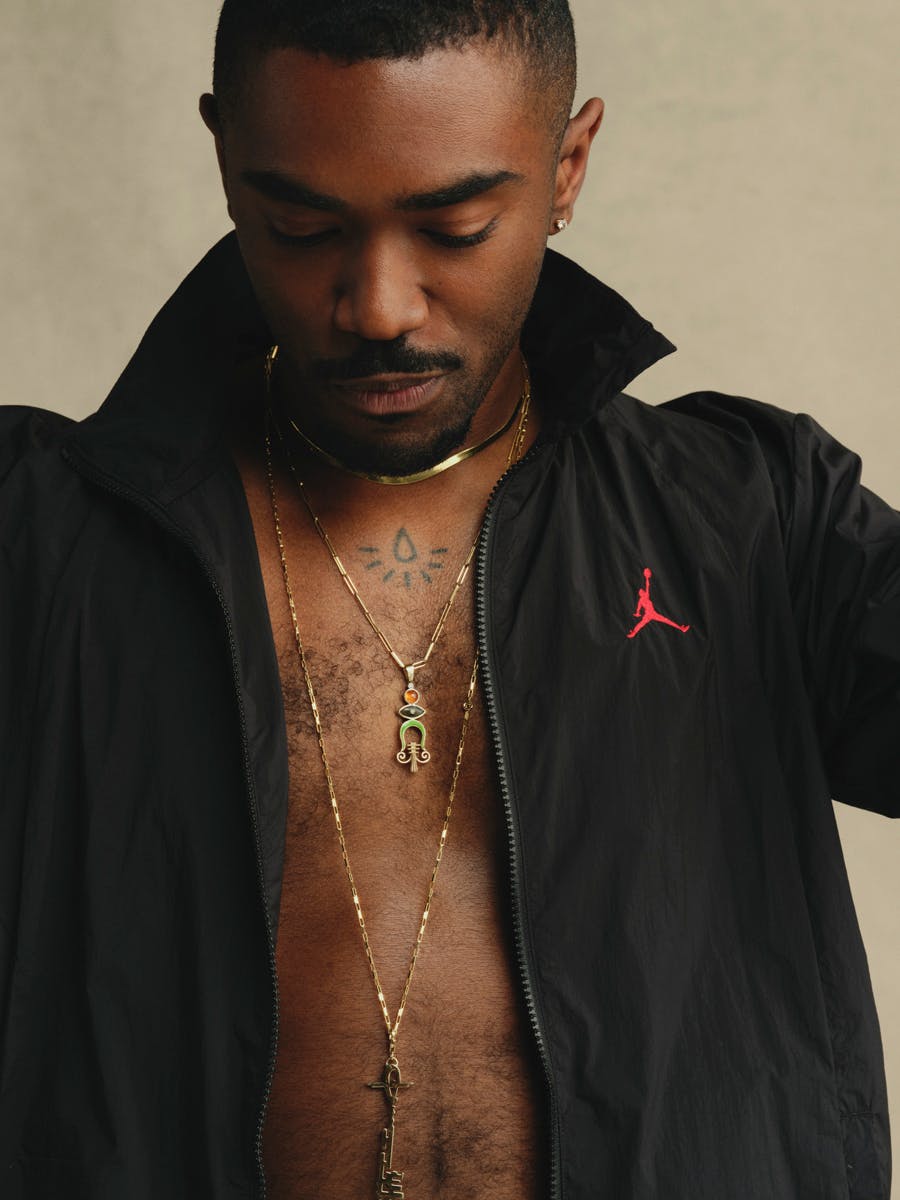 Jordan x Nina Chanel Abney — which releases today at SNKRS and select retailers — issues a meaningful dose of stylish streetwear and impressive kicks, but that just graces the surface. There's much more to the collection than it's rotation-worthy gear.
If you don't believe me, allow Abney to tell you herself. The artist spoke with Highsnobiety about her upbringing in Chicago during Michael Jordan's historical era, the design process behind her Jordan Brand collection, and her hopes to inspire generations of creatives to come.
The following interview has been edited and condensed.
Tell me what it was like growing up in Chicago during Jordan's reigning years.
Nina Chanel Abney: My formative years growing up in the South Suburbs of Chicago were spent hanging out with my friends and playing sports. Growing up in the suburbs of Chicago, which are isolated by nature, influenced my process. It pushed me to explore the world outside my comfort zone, transgressing the boundaries I felt I was within.
When I was younger, I played basketball, tennis, and soccer – I was big into sports and collecting basketball cards. It was a huge hobby of mine, and so from there, I began collecting sports memorabilia.
I would go to all the Bulls games and see the Michael Jordan-adorned basketballs and pennants, and it was life for me, especially during the championship years of the Bulls. I have an old picture of me waiting outside of a game, trying to see Michael Jordan pulling off in his Corvette.
Why was it important for you to reference specific moments like Michael Jordan's baseball career in the collection? What did those events symbolize for you?
NCA: I was very inspired when Jordan decided to play baseball because everyone was apprehensive about him doing that. But, he just followed his instinct and his passion. I liked that he wasn't afraid to try something different.
It was important that we made baseball jerseys in this collection to honor this overlooked era of Jordan's courage and career.
One side of the baseball jersey nods to Michael Jordan being the ultimate champ (in my opinion), including imagery of the championship trophies, confetti, and the iconic "23." On the other side of the jersey, I nod to the White Sox Jersey that Jordan wore with the "45" on the back.
From wearing Jordans since youth to designing your own, the Jordan Brand collaboration is truly full circle. What's the journey been like for you?
When I was first approached by Jordan Brand before the pandemic, it honestly seemed surreal. To work with the Jordan Brand is the ultimate check off the bucket list.
For me, it still feels kind of unreal right now, but I'm appreciative of the opportunity. I've been wearing Jordans since I was a kid. So, to finally have something come full circle where I get to make a Jordan is unbelievable.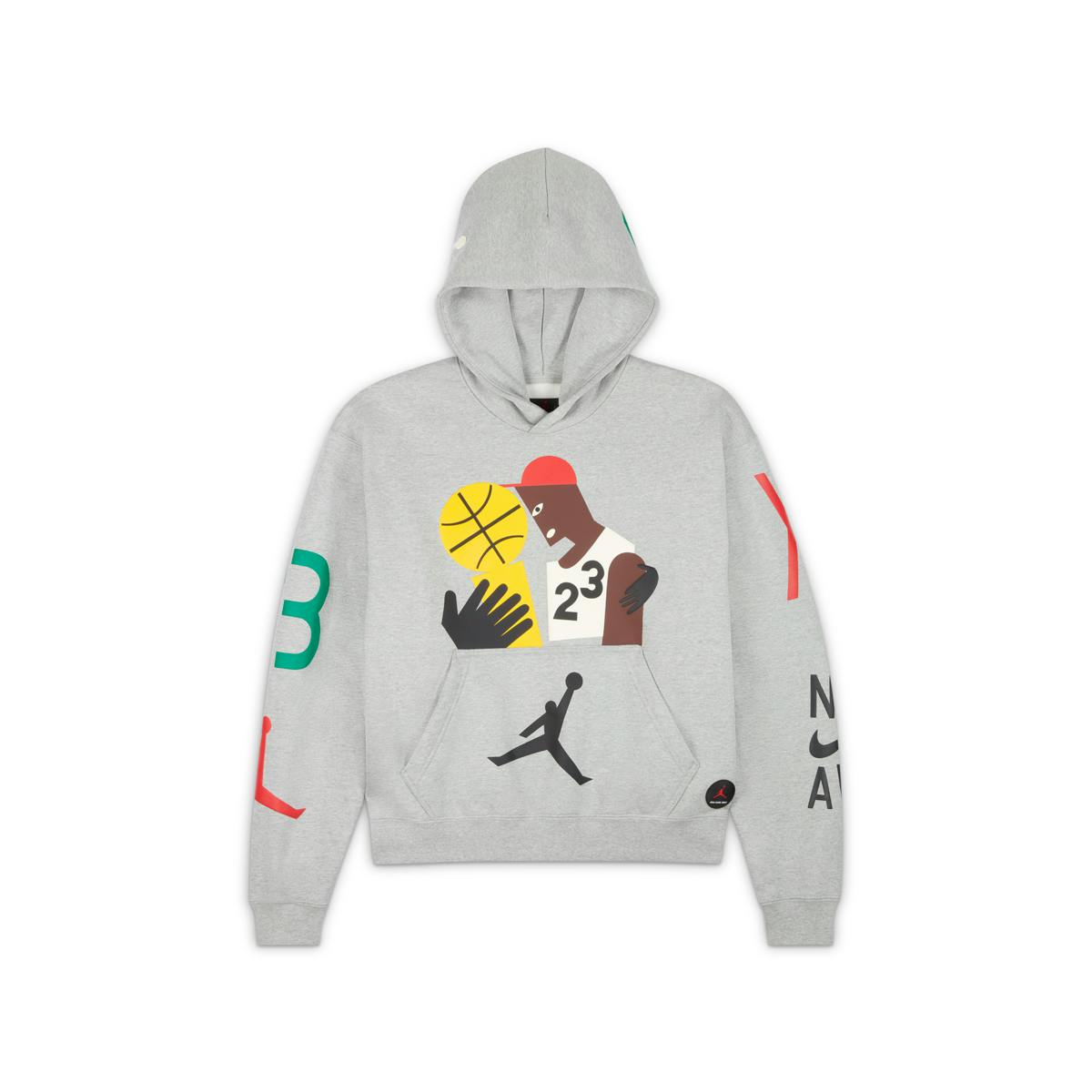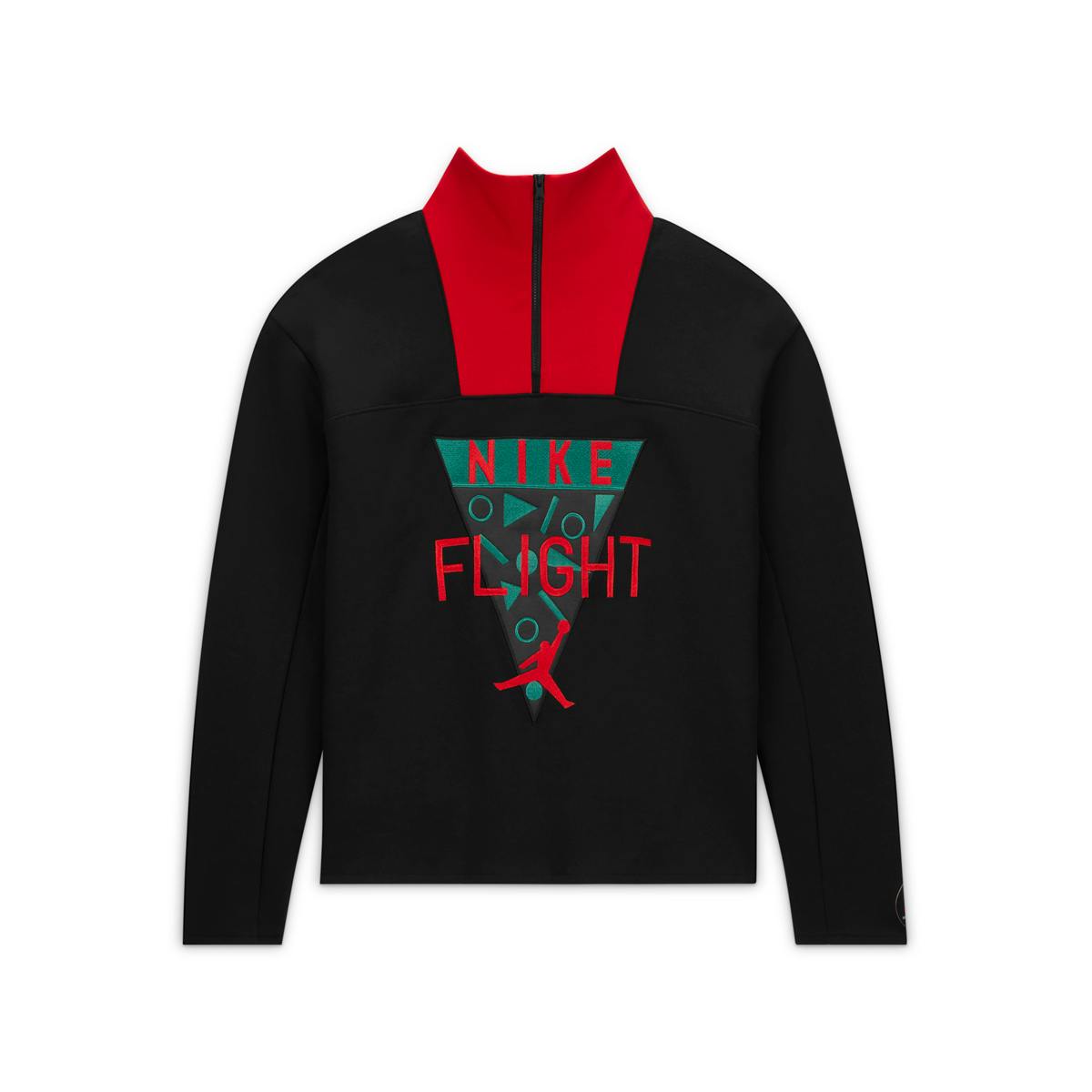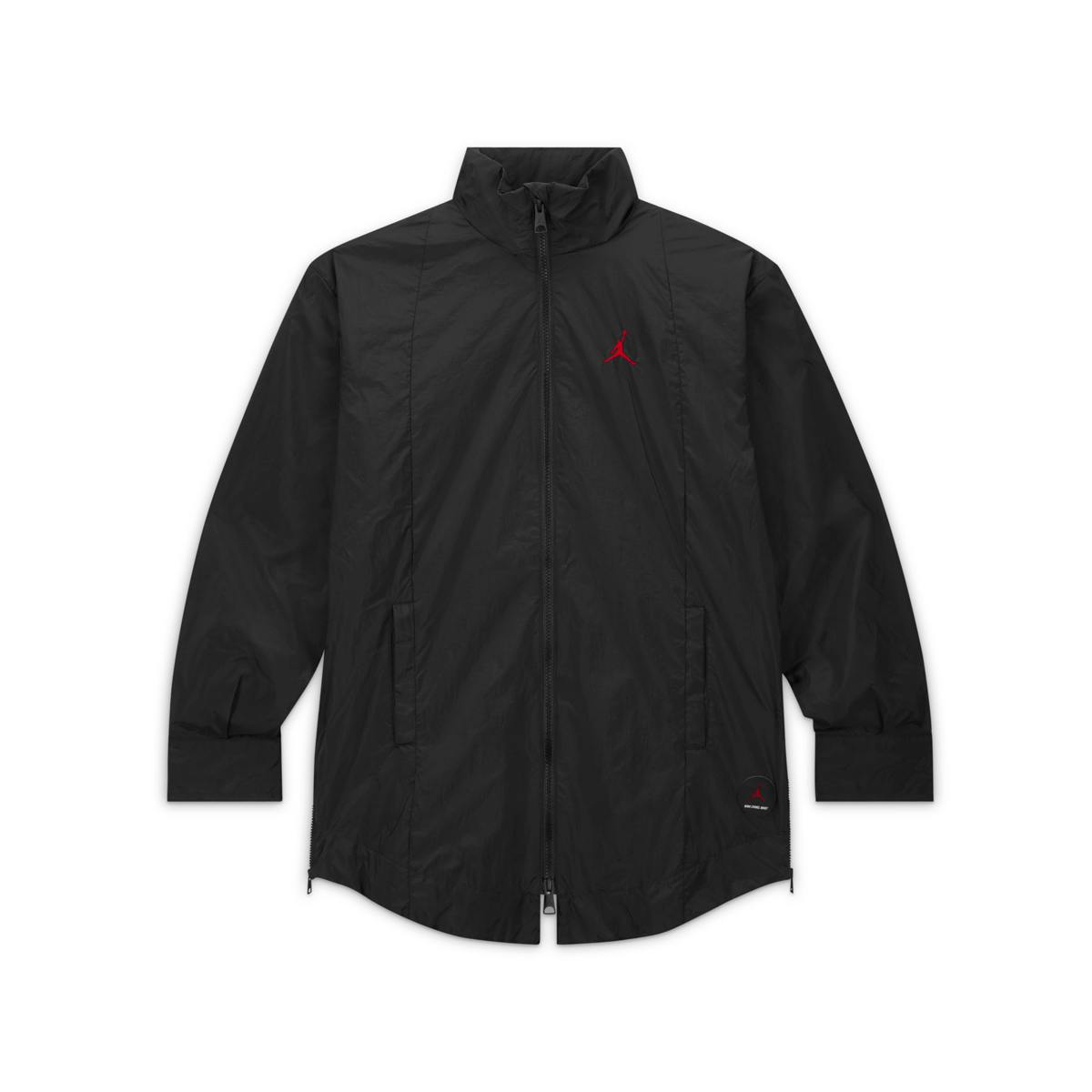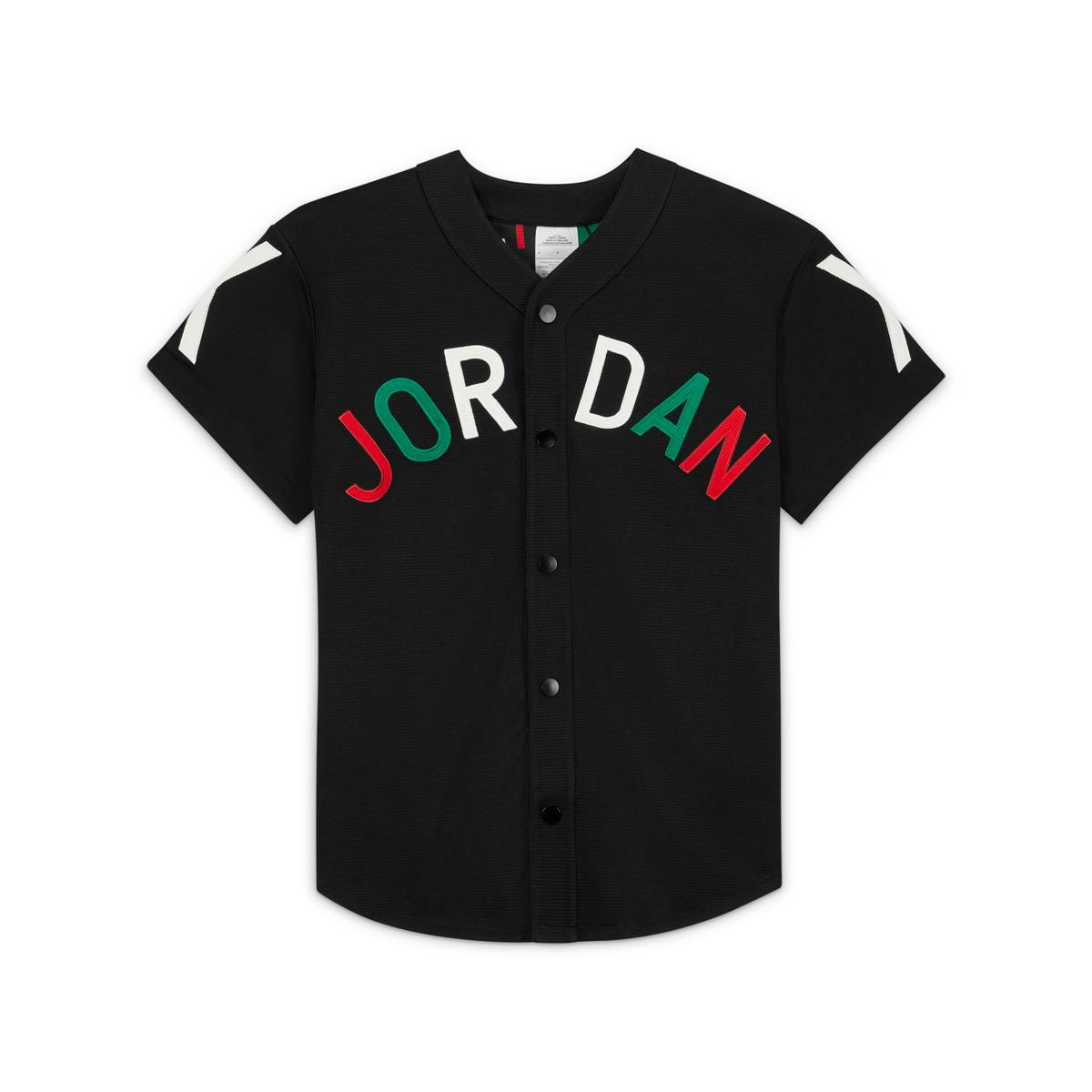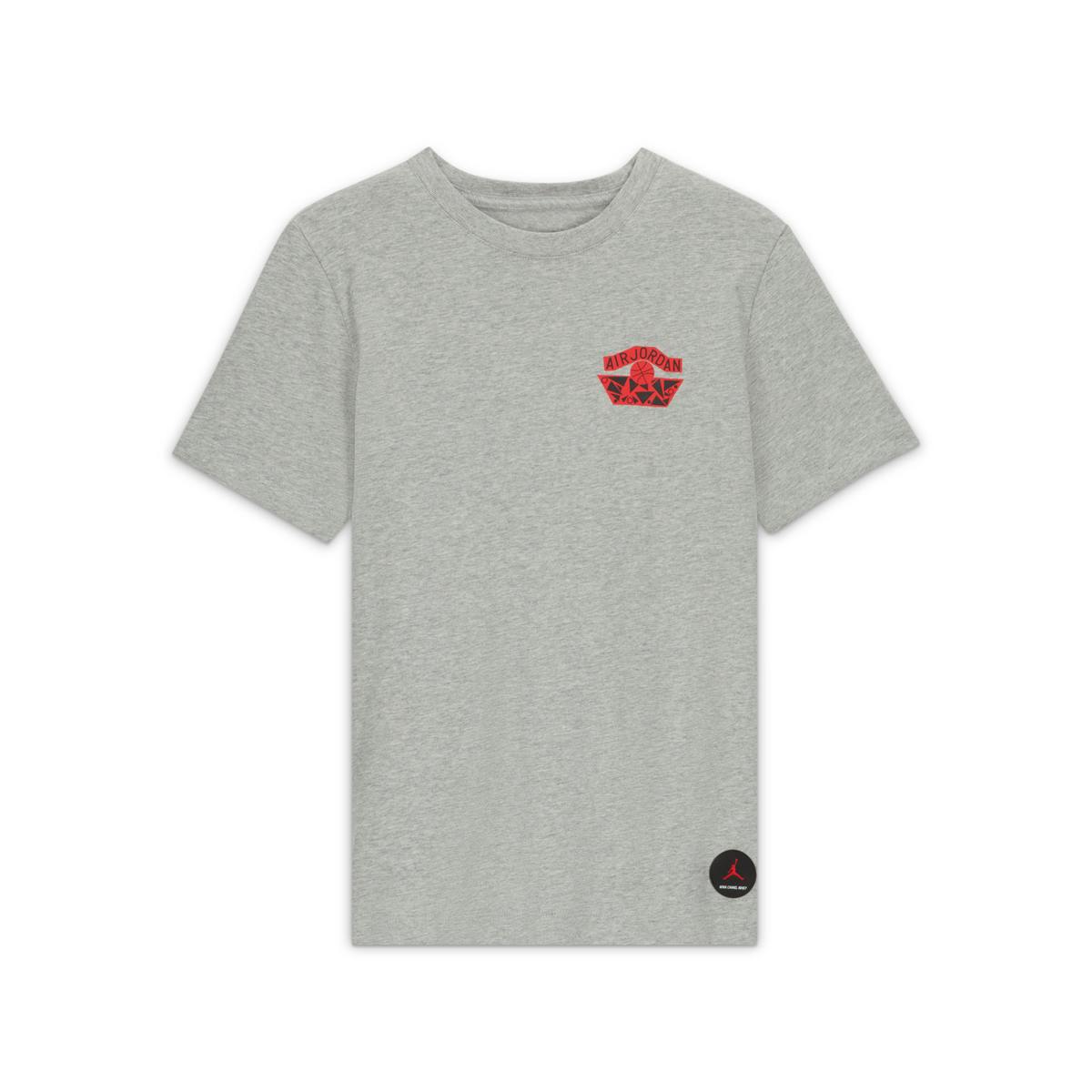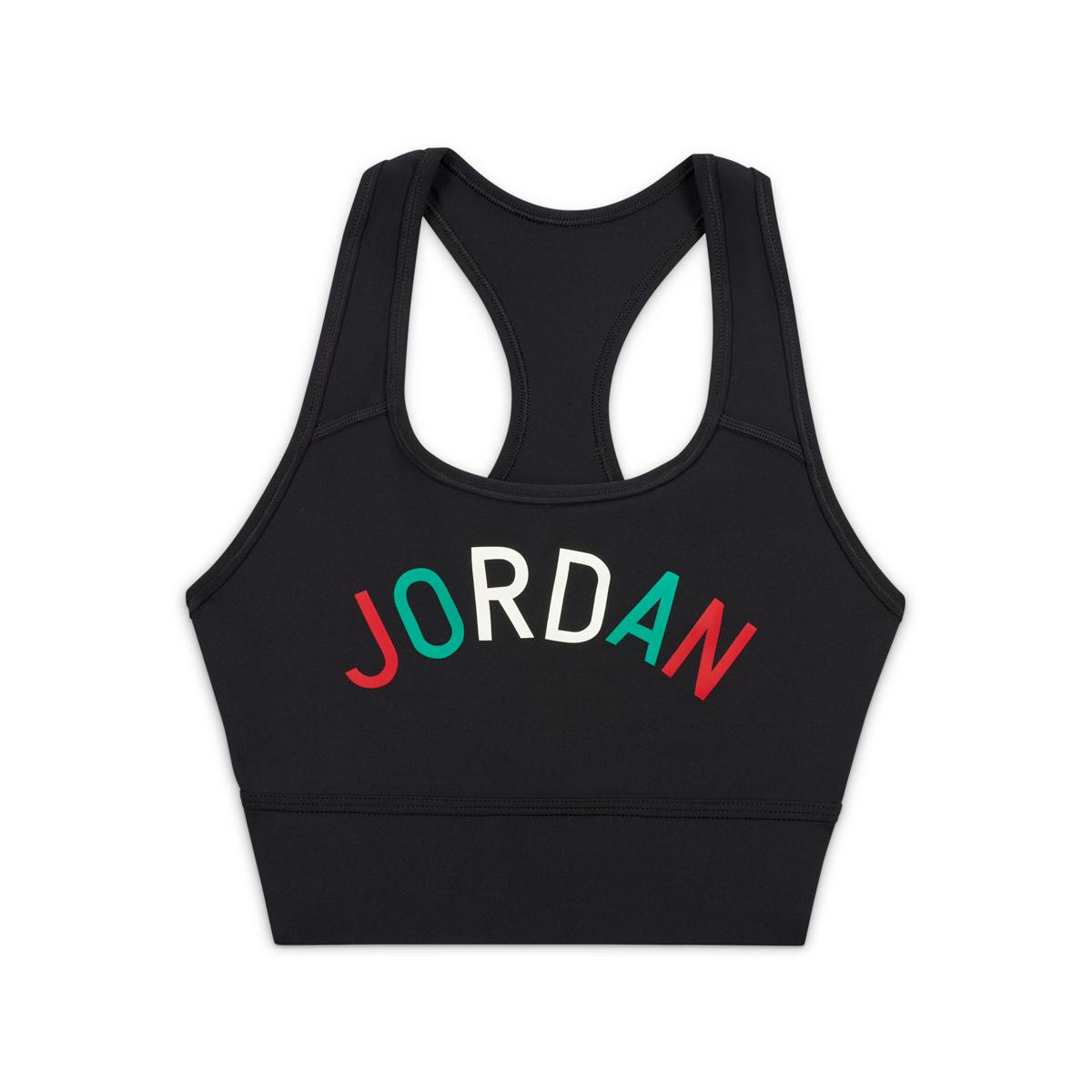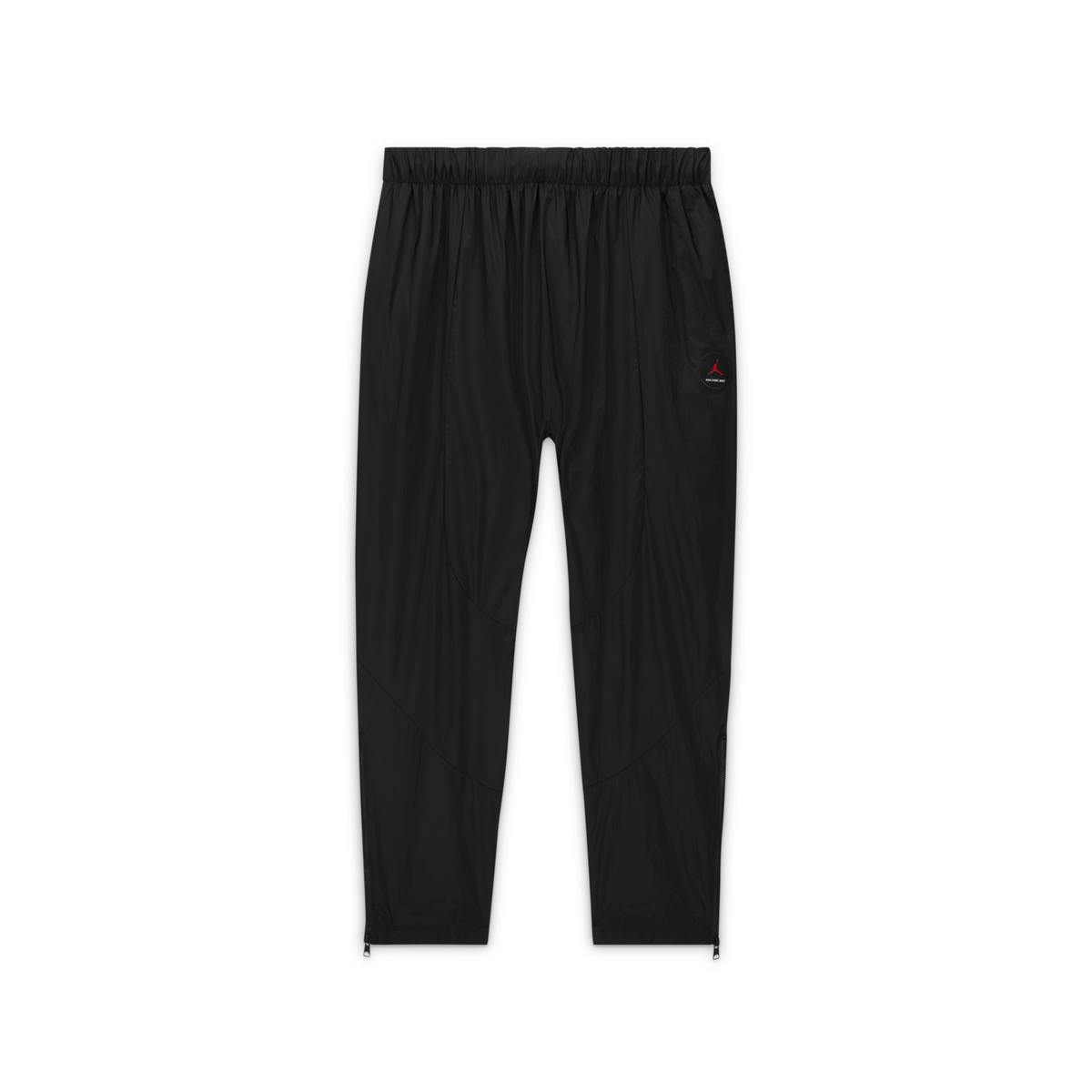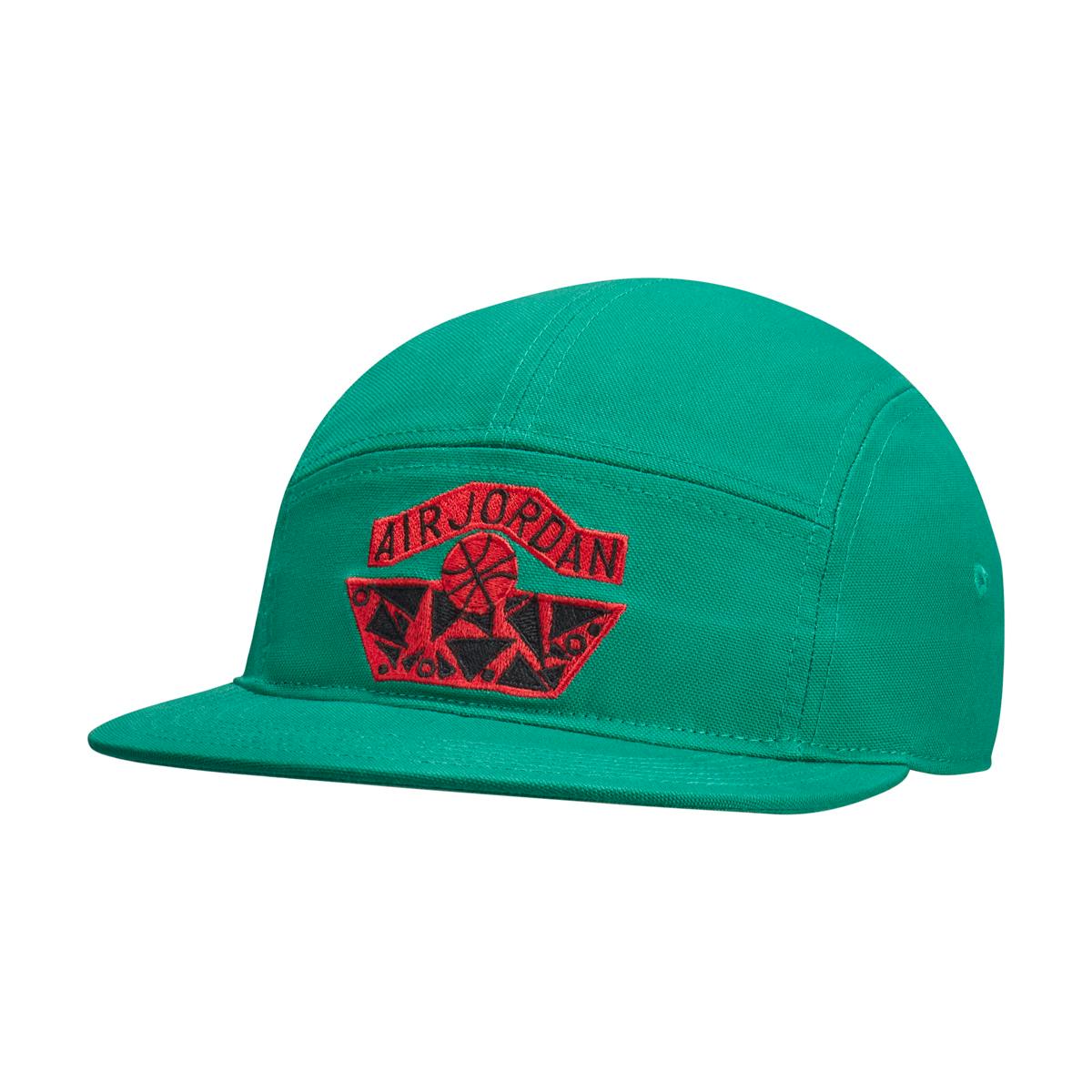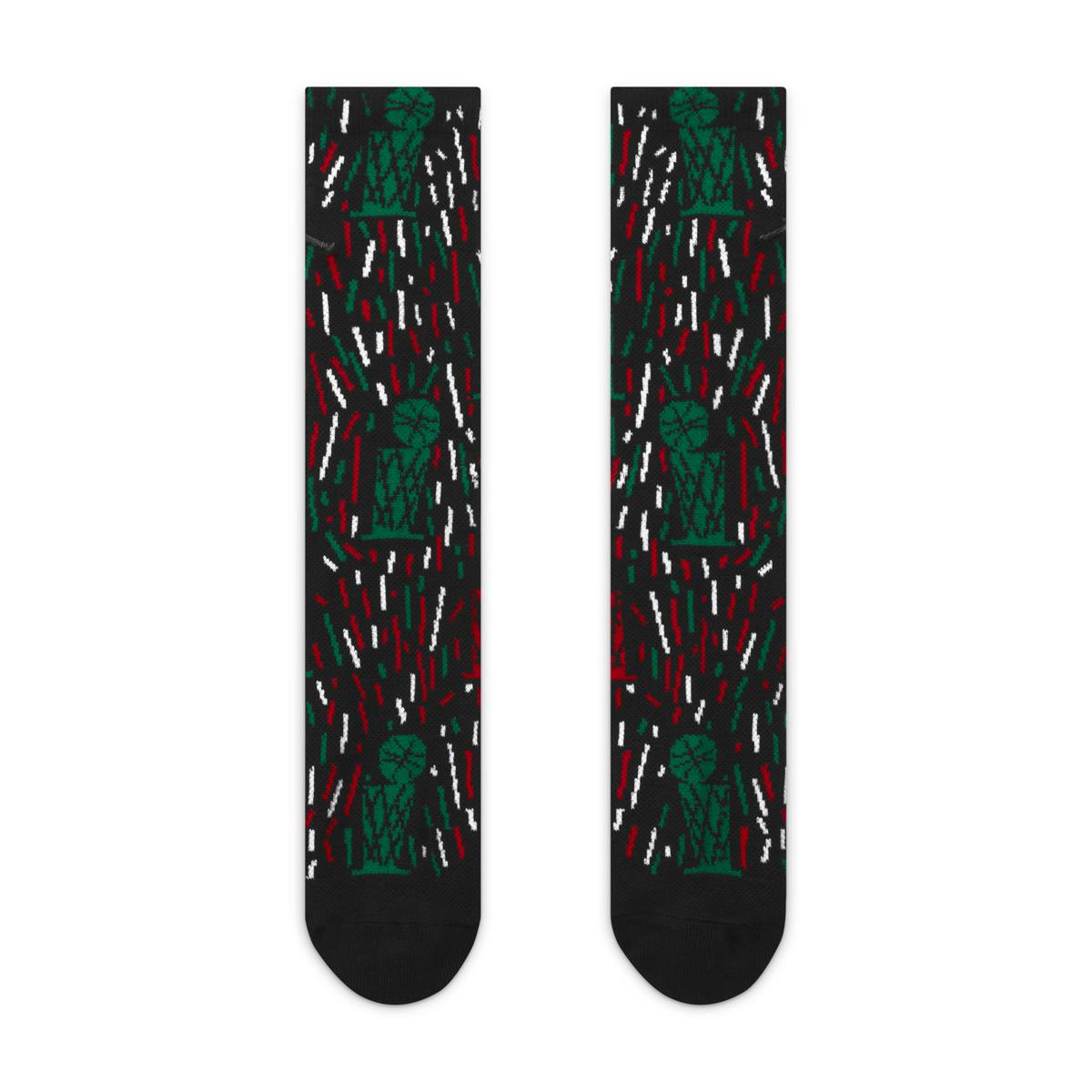 The Nina Chanel Abney collaboration isn't just for sneakerheads and athletes. It's for everyone to enjoy. For you personally, why was it important to emphasize inclusivity in the collection and campaign?
I like to lean into the space of possibilities where things don't have just one meaning, and I create things and artwork that are accessible to everyone and their own experiences.
My primary objective of the collection was to create something that spoke to a different demographic that maybe we don't typically see represented in these spaces. I also wanted to insert art into everyday products, so people could enjoy it outside of a museum or gallery setting while bringing it into the athletic space to shake things up.
This collection is for everyone. It's for people who are able to appreciate art in their every day and would love to even wear art. It's also for the former athletes, like myself, who once aspired to be great basketball players.
What was it like designing with the Jordan Brand through your artistic lens? How were you able to preserve the brand's values while staying true to your artistry?
I mean, doing the Jordan shoe alone is mind-blowing and now to be able to create a capsule collection of apparel was also very exciting for me as it presented a new challenge, a new way for me to think about design and how to translate my art practice to clothing.
For instance, I took the Jumpman [logo] and gave it more straight edges. As one of the only people to have altered the Jordan Brand logo, it feels like it's history-making. I made my own Jumpman based on my style of artwork.
My work overall is about taking something and simplifying it to its bare essence. So in designing this kind of collection, I hand drew different elements and collaged them to create the different logos and graphics. That's how it's reflected in this collection. I think it's cohesive with my studio practice.
I noticed your Jordan 2's hone in on the shoe's original luxury-focused aesthetic. At the same time, it also emphasizes your usage of angular shapes. Tell me a little more about this design choice.
The shoes are simplified, you get a nod to the [Jordan] 2 while taking it into a new space.
I felt connected to the 2's because it was meant to be more of a lifestyle, luxury shoe.
To simplify it and make it a more wearable everyday sneaker, it took a lot of back and forth with myself over how I wanted to tweak it. I wanted the Jordan 2 to feel like one of the figures in my paintings was wearing it. I would ask myself how it would look in one of my paintings while thinking about simplifying it so that you get the essence of the Jordan 2.
What's the story or intention behind the collection's vibrant red, black, and green color scheme?
I chose the color palette of red, black, white, and green partly because of the classic Jordan 1 Chicago colorway, which is red, black, and white.
I also tend to work in opposite colors when doing my artwork to give things a visual pop, so I threw the green in there to contrast the red. The color red also can refer to the history of plucking grain within the black community and its legacy. The colors of the African American flag are also red, black, and green.
As a queer Black artist, what did this partnership with the Jordan Brand mean to you? What do you hope others take away from this moment?
For me, the takeaway is that I hope those who see me feel like they could be here next and have access to these opportunities. I feel like I'm an example of the fact that anything is possible.
I was a computer science major and was working on an assembly line of a car company before moving to New York, so I feel like literally everything and anything is possible.
I think the younger generation has so many more resources available to them, confidence, and people who've gone through some hardship to come back and help them. I feel like they can do it all.
I'm always looking to go into spaces that women and queer artists have never been before, and I'm always looking for a new industry to tackle. I think it's important for women, people of color, and the queer community not to feel like there are boundaries and not see something as a risk.
We have to go there and try to make space in places and industries where we're not necessarily represented.