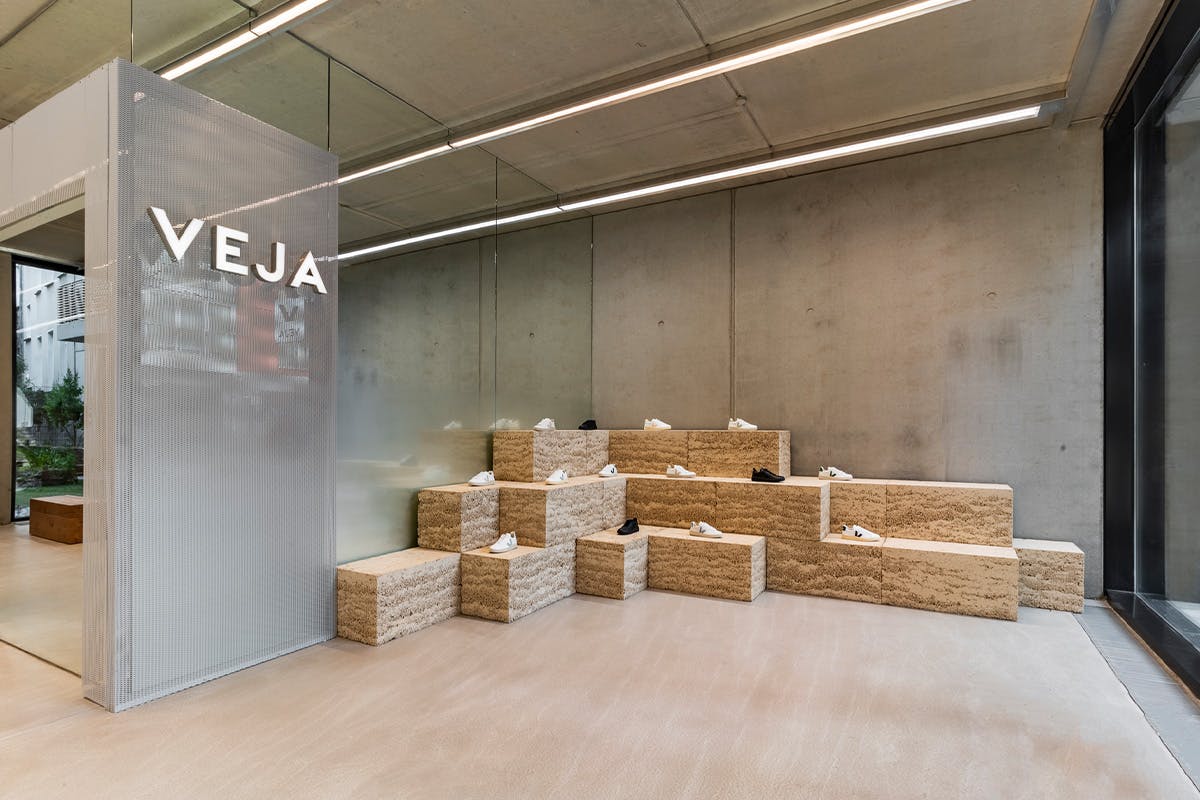 This article was published on July 5 and updated on July 8.
Despite its relatively short life span (seventeen years to be exact), VEJA has managed to position itself as a leader in the realm of sustainable footwear.
A mission of the brand long before it became an overused buzzword flung around the industry without substance, sustainability has always been at the top of VEJA's agenda.
Although it was founded in Paris by duo Sébastien Kopp and François-Ghislain Morillion, VEJA's first real city of acceptance, and the first to really back its sustainability-driven outlook: Berlin.
Seventeen years on, VEJA is looking to repay the German appreciation by opening a new store in the central and historic district of Mitte on July 7, which will be found down Alte Schönhauser Street, one of the most iconic streets of the capital.
"A lot of people told us: "you should not open in Berlin, it is difficult there." But we didn't care, we always launch projects in the places we love the most," explained Kopp on why the store came about.
"Berlin is a balance between coolness and the weight of history, between modernity and the underground artistic scene. This city reminds us of São Paulo, with a brutalist post-soviet architecture. Every time we come here, we feel at home."
The store itself has been designed by Berliner architects Gonzalez Haase, who opted to use raw materials. In-keeping with both VEJA's sustainable ethos and Berlin's brutalist minimalism, the store boasts sneaker racks made from soil and concrete, and power via Bürgerwerke, a supplier of renewable electricity.
VEJA is also extending its cobbling project through its new Berlin store, which will house an in-store cobbling team which is on hand to repair and clean both sneakers and shoes – although VEJA's pen-covered Marni sneakers from earlier this year are probably too far gone.
VEJA, Alte Schönhauser Str. 4210119 Berlin, Germany.