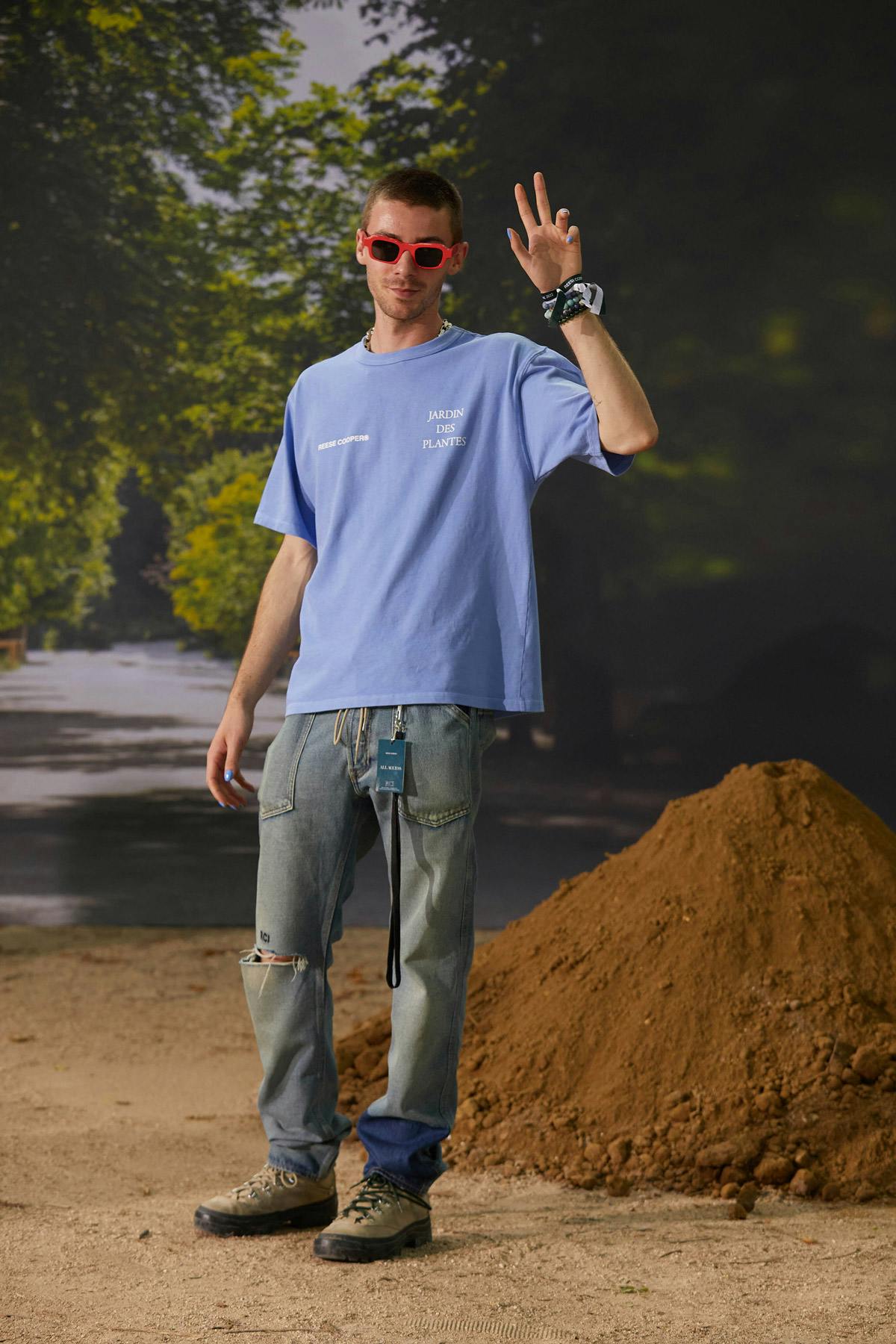 Paris Fashion Week has been tough on Reese Cooper. "Last night was the first night of more than four hours of sleep in two weeks," he tells me, the day after his Spring/Summer 2023 collection runway. "[I'm] all over the place today. But the hard part's over."
The hard part, for the Florida-born, Georgia-bred designer, was putting his Spring/Summer 2023 collection together, and then producing its runway show. The REESE COOPER SS23 "Seed & Soil" collection was staged at Paris' National Museum of Natural History, with 42 men's and women's looks strutting the museum's garden.
"The word to sum everything up that we've always been using as the reference point is 'growth,'" Cooper says of his decision to name the collection, "Seed & Soil."
"Showing in the park, we location scouted in January. It [was] cold, gray. Then watching it in real time with my production teams sending me updates of everything coming to life, that growth cycle mirrors the growth cycle of the brand. 'Seed & Soil' is like a metaphor."
Cooper's eponymous brand has indeed grown exponentially since he launched it as a teenager in 2016 with no formal fashion training. The 2019 CFDA/Vogue Fashion Fund runner-up not only showed at Paris Fashion Week this past June, but also collaborated with Levi's on a 10-piece capsule as part of the SS23 collection.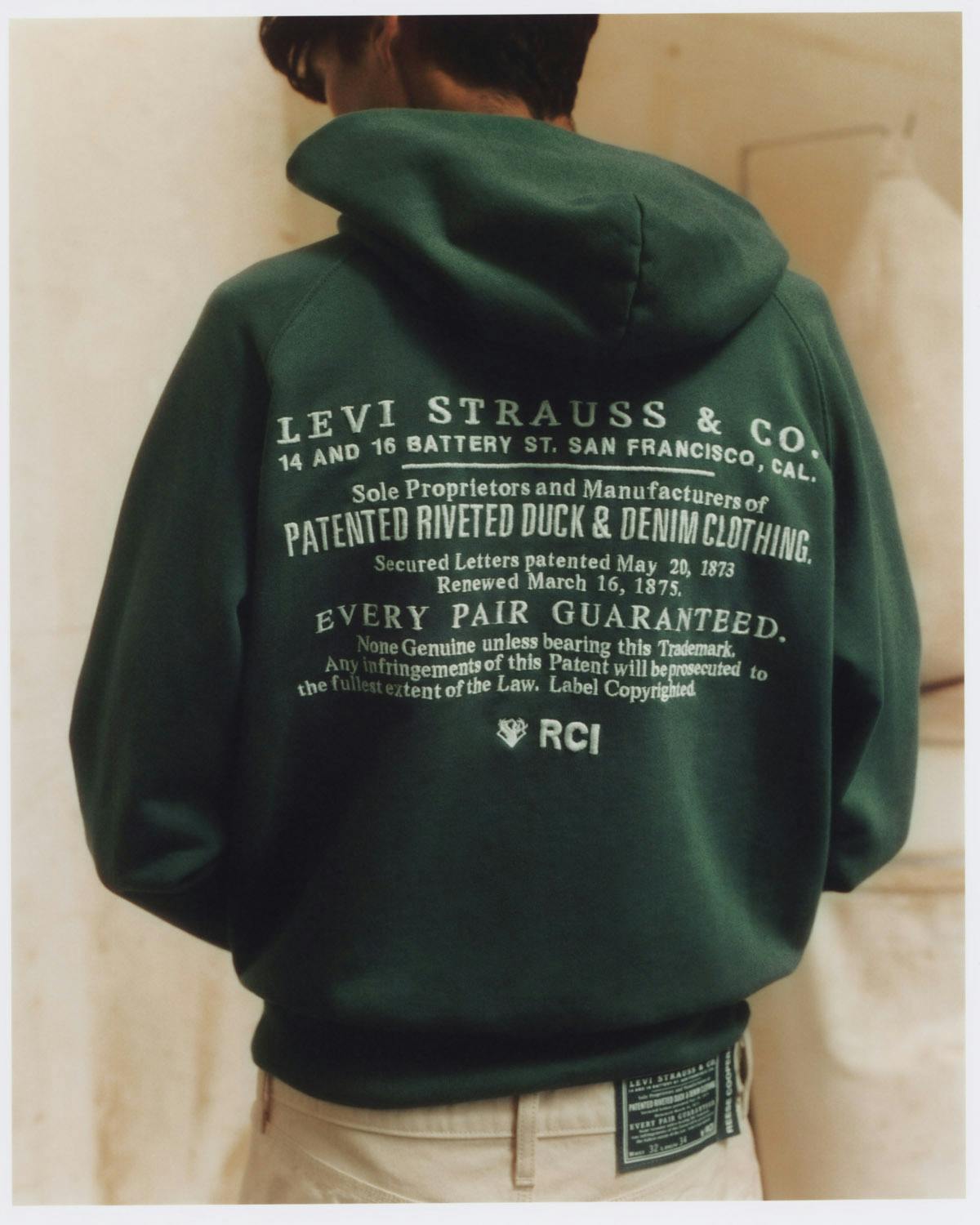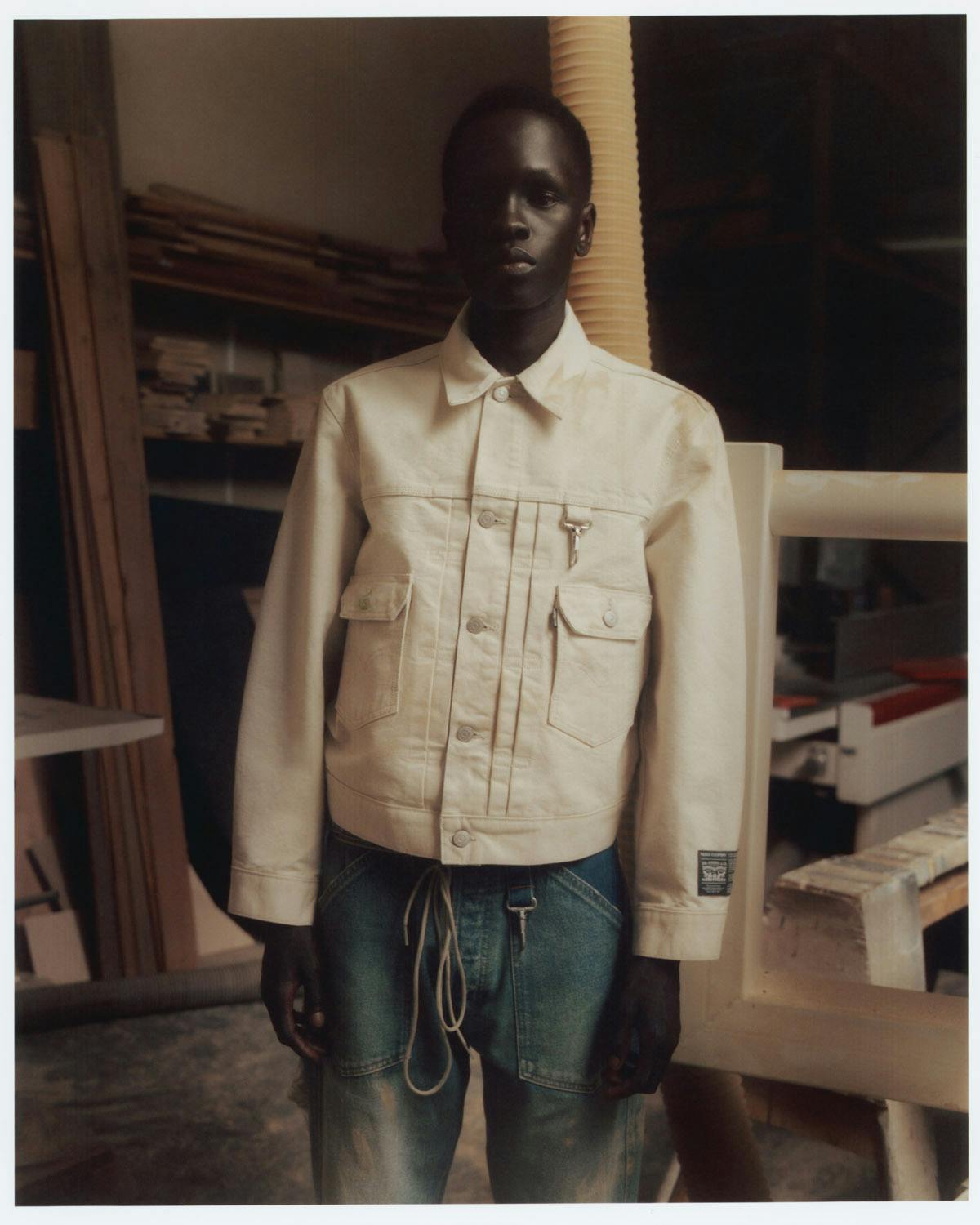 "It genuinely took me a while to realize that the word 'Levi's' didn't mean the word 'jeans.' I just always associated those two together," he says. "I've always worn this stuff. A lot of that comes from my mom because she has a pair of 501s and a denim jacket that she both got when she was 16 and still wears. Seeing that from super early on, something that she'd had for 30, 40 years hold up and still look beautiful along the way — and when you're a kid, your parents are the coolest people in the world. So I've always liked [Levi's]. It never stopped."
As a teenager, Cooper would shop for his own Levi's from Tractor Supply Co., a farm supply chain in Atlanta. Many of the silhouettes included in the new capsule are ones he actually wore growing up, and also as a teenager in London. "I'm super confident in this [collaboration]. We've had two and a half years to work on this," Cooper says. "We've had a lot of collaboration opportunities along the years. This is the first one I've ever said yes to."
Spending over two years on the capsule wasn't the intention, but the Covid-19 outbreak halted some plans. "We did all this work virtually, digitally, and over calls, and really, I think everyone was just patient to bring it to life," says Karyn Hillman, Chief Product Officer at Levi's. Interestingly, all the email exchanges and text messages became part of the inspiration and reference board in themselves. The digital nature of the process yielded a physical zine, which was released along with the apparel.
"Even the content creation for [the] analog, tactile book — having that extended timeline allowed us to really be thoughtful or strategic," says Karen Riley Grant, Chief Marketing Officer at Levi's. "That longer timeline helped us create something of more depth and meaning that perhaps [with] a shorter timeline we may have missed."
The prolonged period of planning and production also allowed Levi's to execute the brand's first-ever See Now, Buy Now collection with RCI. "At the core of the See Now, Buy Now intent was immediate accessibility, [which is] important to us… But for now, this is a one-time, special occasion, just with Reese," Grant explains, referring to the Paris Levi's x RCI pop-up that opened immediately after the runway.
No sweat if you missed the pop-up — or, like most of us — were not in Paris. You can still shop all pieces of the Levi's x RCI collaboration here. "The standout [item] is the Chore Coat," Cooper tells me, but with a bit of hesitation. Certainly, it's difficult for him to pick his favorite. "That, to me, symbolizes the most of the two brand languages coming together. The Chore Coat is a silhouette I've been using forever, so to be able to use that silhouette in this context again felt super special.
"But I think I would go with the Green Trucker Jacket, in my color green that I use for the [REESE COOPER] brand," he quickly follows up with a chuckle. "In theory, this is the coolest fucking thing in the world to me."